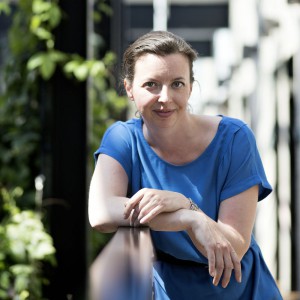 Interests and subject areas
Climate, energy, nature, outdoor recreation, the environment and astronomy (STEM).

Education
M.Sc. in Geography and Journalism from Roskilde University.
Experience
Journalism
Presenter and producer on the P1 programme Climate and Environment (Klima og Miljø). Listen to podcasts
Radio – and tv-journalist on Deadline, Orientering, TV Avisen, Radioavisen, 21 Søndag, P4 Nordjylland, P1 Morgen, Videnskabens Verden, etc.
Writing articles in Danish and English about climate, energy and nature  – e. g. DI Energis Årsmagasin 2016 og 2017, Foresight, Skoven and Science Report
Communication
Over 4 years of experience as Head of Communication in BioRefining Alliance. Through its website and newsletter, through PR and as speaker and debater, I have helped to establish and raise the profile of a new organization and its work to promote sustainable biofuels and biobased products among the media, politicians, organisations and other relevant stakeholders.
Since October 2016 Communication Consultant for The Danish Nature Fund
Moderator
Moderator and facilitator at conferences, debates and workshops. See list of Julie Søgaard's references (in Danish)
Speaker and debater
Julie Søgaard has held presentations and participated in debates at conferences, seminars, workshops m.v. on topics such as advanced bioeconomy, green transport, climate and environmental journalism.
Current positions of trust
Chairperson of the The Danish Association of Energy and Environmental Journalists (FEM)
Treasurer of the Astronomisk Selskab where I also am the founder and manager of Kosmosklubben – astronomy for kids

Read more on Julie Søgaard's linkedin profile